1. Who can participate:
Transit or transfer passengers with 7- to 24-hour layovers before their next connecting flight, who have valid R.O.C. visas or come from countries eligible for visa-exempt entry.
Countries eligible for visa-exempt entry: Please refer to the website of Bureau of Consular Affairs, Ministry of Foreign Affairs: http://www.boca.gov.tw/ct.asp?xItem=1443&ctNode=779&mp=2.
Also eligible are citizens from India, Indonesia, Myanmar, Vietnam, Cambodia and Laos who have applied online for an R.O.C. "Travel Authorization Certificate". For detailed qualification and application information, please refer to the website of National Immigration Agency:https://niaspeedy.immigration.gov.tw/nia_southeast/.Registrants must print out the "Travel Authorization Certificate", which is required for both arrival and departure immigration inspection in Taiwan.

2. Travel documents required: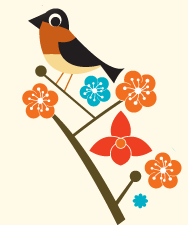 A: Passport valid for at least six months
B: Completed immigration embarkation/disembarkation card available at immigration counter
3. How to register:
There are 12 seats for on-site registration; please book your tour after arrival at the Tourist Service Center located in the Arrival Lobby of Terminal 1 and Terminal 2 of the Taoyuan International Airport.
Besides on-site registration, we will keep 6 seats for reservation from 14 days to 30 days prior to passengers' arrival. If you would like to reserve a tour in advance, please fill in the application form and e-mail it to halfdaytour@tbroc.gov.tw We only accept Excel files, not pdf, or handwritten forms. We will make a reservation for you if you are eligible.
Each tour is limited to 18 passengers, and passengers can join only one tour during each stopover.
To avoid passengers missing their departure flight, we don't accept morning tour registration for passengers who are scheduled to depart before 3:00 p.m. on the day of the tour, and we also don't accept afternoon tour registration for passengers who will depart before 8:30 p.m. on the same day.
Contact information:
Taiwan Taoyuan International Airport Tourist Service Center
Service Hours: 07:00~23:30 (Terminal 1)/ 05:30~24:00 (Terminal 2)
TEL: +886-3-398-2194, +886-3-398-3341 (or dial 12194 or 13341 on the airport's courtesy telephone)
Should you have any queries about tour registration, please contact the Tourism Bureau by e-mailinghalfdaytour@tbroc.gov.tw.

4. Tour schedules & itineraries:
Pick-up Location
Terminal 1
Tourist Service Center
Terminal 2
Tourist Service Center
Return to Airport
(Depending on traffic)
Departure Time (Morning Tour)
08:30
08:15
12:30
Departure Time (Afternoon Tour)
14:15
14:00
18:15
Note:
1. As there is no room for luggage on the bus, please store all luggage at the airport baggage service counter (fee required) before boarding the bus.
2. The Tourism Bureau reserves the right to cancel tours in case of inclement weather or other reasons.
3. Please follow the instructions of the staff on the day of the tour. If you do not comply, the Tourism Bureau has the right to refuse your participation.